Specialists in infrastructure installation and changes from surveys and planning to installation and maintenance.
Specialists in trading floors and underfloor solutions for new build or expansion activities
Helping to ensure your project runs smoothly from start to finish we will perform site surveys, produce site plans and layouts. Including rack layouts, cable feeds and testing of the fully installed network.
We are qualified to install cabling systems from a number of leading providers. Including copper and fibre optic, which is all tested and verified.
We have the capability to install network and server hardware within datacentres and perform lights-on testing as well as local data configuration.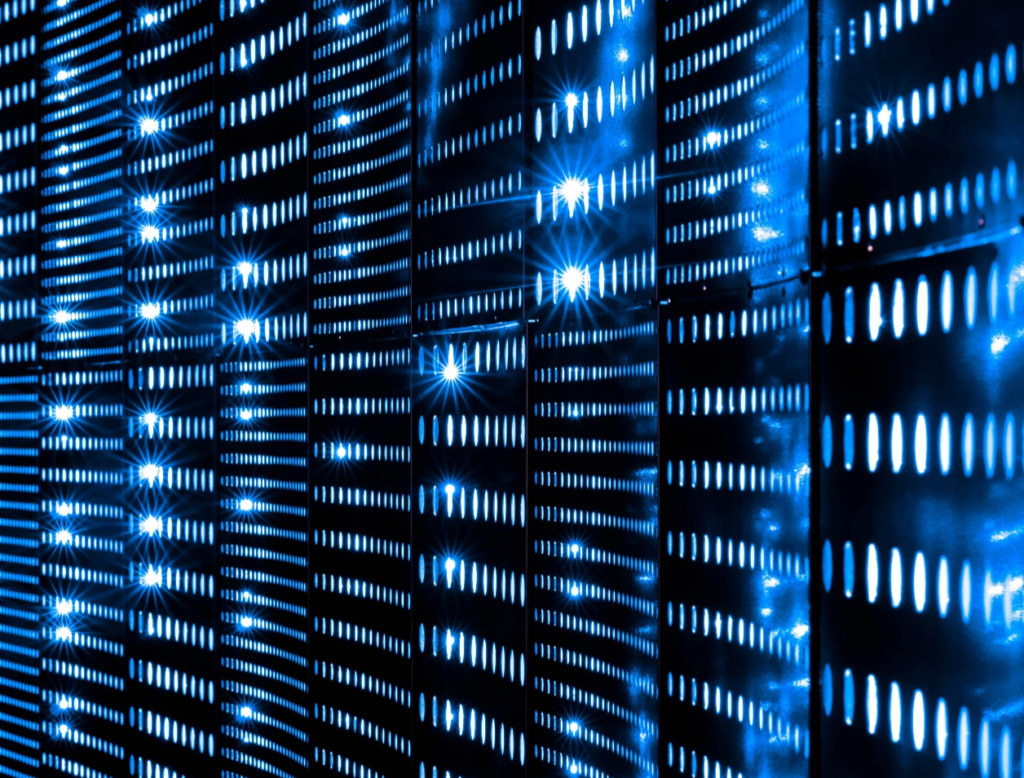 Pushing the Industry Forward
We support you through every aspect of your datacentre deployment.
Our years of experience mean that we are a custom to the challenges of design and installation of new datacentres. We have the skills and expertise to meet those challenges whether it's a small comms room upgrade or large dedicated datacentre premises installation.
We follow design best practise to ensure that your datacentre can meet the operational and capacity requirements for the initial installation as well as being flexible enough to allow for future expansion and upgrade.
This includes floor layout, racking locations and power feeds as well as overfloor and underfloor trunking. Our designs also take into account the need to have hot and cold aisle layouts for thermal consideration.
Our teams install cabinets, racks and distribution patch frames of any size to support the installation of network hardware. Containment systems can also be installed to ensure the physical security on-site.
Wifi survey & installation
We ensure our wireless infrastructures deliver a great customer experience. Using in-depth surveys, appropriate AP locations, channels and density, while our implementation services ensure that your wireless rollout is delivered on time and on budget.
We understand the broad scope of possible applications for a wireless network and will provide designs that cater to the exact requirements of the system users.
Our experience in implementation ranging from offices to industrial manufacturing facilities to college campuses and the like, means we deploy your wireless network quickly, efficiently and on time.
Accurate as-built documentation is supplied as standard, and post-installation surveys are carried out to ensure the network is delivering the optimum performance.
We understand that your network is business critical, therefore error free operation of it is essential. Our engineers ensure your business services run without a problem.
Testing includes verifying the physical connectivity across your site including copper testing and fibre testing, lights-on testing and element commissioning.
Our network survey assesses the state and capacity of your current network, essential to establishing upgrade requirements. Surveys can include available duct or cable run capacity, rack space, wifi signal strength, fibre availability and more.
Our architects are able to scope and design the network to your requirements. Based on the business requirements we design the network architecture, assess requirements, produce configurations and bills of materials.
Delivering our clients more clarity, greater insight and peace of mind